4 Must-have Cleaning Products for your Home
The Pink Stuff
Rating: 5 out of 5 Stars
Price: $6.95 | 500g
Available: Online at Clean HQ
The Pink Stuff is a great multipurpose cream-textured cleaning paste. It's reasonably priced compared to other cream cleaning pastes such as Jiff or Gumption. The product description says you can use this to clean saucepans, barbecues, ceramic tiles, glass, rust, sinks, uPVC, garden furniture, paintwork, boats, cooker tops, copper and much more.
We use this in our cleaning business Pure Cleaning Group on kitchen sinks, water stains on shower glass, rusty towel racks, oven cleaning, spot cleaning of walls and so much more! We swear by it and the great thing is it has a lightly scented floral fragrance, so it not only does an amazing job it smells lovely too.
Sabco Rinse & Wring Mop
Rating: 4.5 out of 5 stars
Price: $55
Available: Bunnings
When we first started Pure Cleaning Group, we went through so many mops!
We originally used the brand Vileda, which was okay but for regular use had its flaws. The mop head itself was small and triangular and was more effort to clean floors as it covered such a small surface area.
When Sabco brought out the first 'Rinse & Wring' mop it had a few problems with the design which they have since rectified and it is so much easier to use!
The wide microfibre mop head works really well at picking up small particles stuck on the floor that couldn't be picked up with the vacuum. There are so many different cleaning products out there like steam mops and vacuums that have a function to mop at the same time. In terms of your basic old-fashioned bucket and mop, this is by far the best on the market! This one has a sturdy handle too. There were so many times where I snapped the old mop handle trying to scrub a stubborn stain and then I had to finish mopping the home with half a mop stick..lol
Shout out to the helpful staff managing the Sabco brand who are very professional and prompt with not only their customer service but also, they love to hear feedback from real people using their products which is so refreshing to have that interaction with a brand.
Method Cleaning Products
Rating: 4 out 5 stars
Price: $3.50 - 8.99
Available: Coles, Woolworths, Big W, IGA, Farmer Jacks, Food Works
In terms of surface cleaning/ all-purpose cleaning sprays, it can be overwhelming the number of choices out there. After a lot of trial and error, I have found that a common supermarket brand Method offers a great range of home cleaning products.
Mitchell and I have tried a few commercial-grade cleaners which are very inexpensive and come in large 5L bottles for you to dilute at home. However, the smell isn't very pleasant as they are chemicals and the time taken to fill all the bottles and dilute them almost cancels out the cost of the product. Not to mention the health and safety risk of diluting such a highly concentrated product.
This is why so many brands are switching to plant-based cleaning products and eco-friendly packaging made from recyclable plastic. The Methods extensive range of cleaning products have all surfaces covered from glass, wood, bathroom, kitchen, grease build-up and stainless-steel surfaces. The range of scents you can purchase is also very impressive as you have different options from fresh citrus, calming lavender, eucalyptus to mint glass cleaner.
Excited yet?... me too!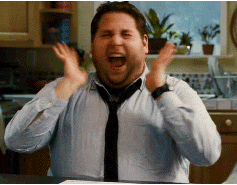 Pleasant State
Rating: 4.5 out of 5 star
Price List
Full House Kit: $67.50
Bottle Only: $24.90
3 Pack Refills: $22.50
6 Pack Refills: $41.90
They also have a 9 pack of mixed refills and 12 pack options available.
Available: www.pleasantstate.com
The thing I love about these products is the fact they are Australian made and owned by two lovely QLD ladies Sian and Ami who had the initiative to reduce single-use plastic cleaning bottles. They initiated their project by launching a crowdfunding campaign in March 2020 by raising over $80,000 from over 1,300 supportive customers. I love hearing success stories like these!
Their products smell amazing with Australian cosmetic grade lemon myrtle essential oils in their multi-purpose spray. Your One-time purchase of their stylish glass cleaning bottles with a silicone base looks beautiful and means you will help contribute to a great cause by reducing the plastic that comes in and out of your home.
Simply purchase the refill bars that dissolve in warm water. They have a 12-month shelf life on the cleaning bars from the date of manufacture.
Vegan - Yes
Biodegradable - Yes
Cruelty-free - Yes
All the products mentioned can be purchased by clicking the item number or visiting the stores listed above.
Thanks for reading, don't forget to hit the love button on your way out!
Ann x